Film Study: Anthony McFarland is Big-Play Threat Steelers Needed
It was expected that the Steelers would leave the 2020 NFL Draft with a running back to bolster their backfield, so it was no surprise when they selected Anthony McFarland in the 4th round of the draft. They did so after passing on JK Dobbins and Cam Akers with the 49th pick. While they certainly did not necessarily need a running back, there were depth questions, especially with James Conner missing far too many games over the past two seasons.
So, with McFarland now on the team what will the team be getting out of the former Maryland rusher?
The Steelers will be getting an electric runner who busts angles and adds something that the Steelers did not have in the backfield prior to the draft — a home-run hitter that can take any carry to the house whenever he gets the ball in his hands.
McFarland's Film
The immediate reaction to the pick is that this is not a normal Steelers pick. Rarely do they actually go out and get pure speed backs. Usually, they get bigger, slower backs like Benny Snell, James Conner, and others in the past that have followed that mold. In the past when they did touch speed backs, it was smaller, leaner guys like Dri Archer and Chris Rainey. However, McFarland is a complete outlier. He is not like those other speed backs, in fact, he runs pretty tough when it comes down to it.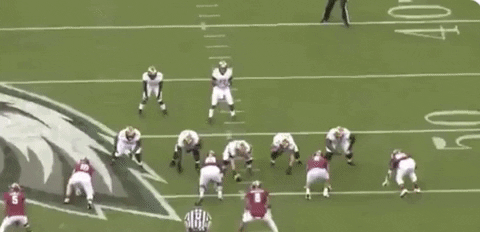 This is a guy that is going to grind out yards. At 5-foot-8 and 208 pounds, McFarland is a stocky build that is just about perfect for a running back his size. Here he is against Temple absolutely grinding out yards due to his stocky build and leg strength. That compact lower body allows him to fight for extra yards and often times, fall forward to get as many yards as possible. It also allows him to add top-notch contact balance to his arsenal. One of the key reasons why McFarland has that home run hitting ability is because he slips tackles with ease.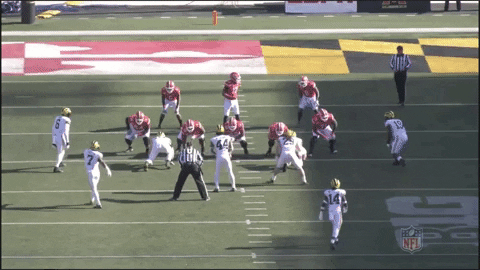 Really, this is a dude that does not mess around in the open field. He can use his agility to get past people (more on that later), but can absolutely run right through defenders as well. Here against Michigan, McFarland delivers a straight-up stiff-arm to the Michigan defender to shed the attempted tackle. It is another move in his arsenal of open-field moves, and it is an effective one at that.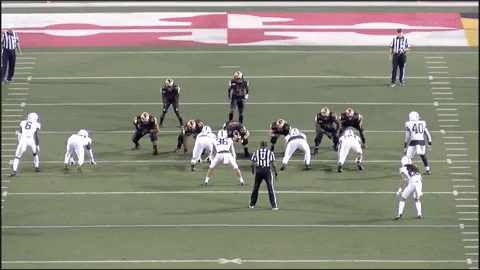 This right here is a great read on the fly by McFarland. Maryland runs power here and ideally, the end and alley are sealed off so McFarland can sprint right through and use his speed to take this one all the way. However, the overhang safety makes a nice run fit and forces McFarland back inside. What makes this a good display of Vision by McFarland is that he reads the leverage the linebacker has to the outside of his lineman and once he sees the outside leverage of the linebacker, he makes a smooth cut back inside. He then accelerates and gets extra yardage. That is him creating yards with his eyes and reading the flow of the second-level.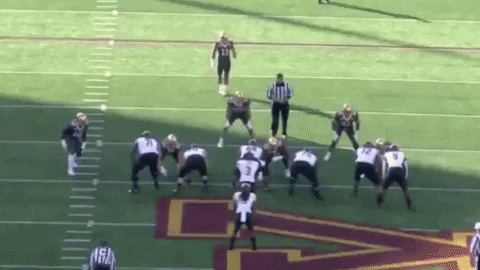 That lateral agility is a legitimate part of McFarland's game. This is counter and all the reads are entirely on the front side of the play, but with a blitz to backside, McFarland feels it and slides away from the would-be tackler. This is all about vision and footwork. With the footwork McFarland possesses, he is able to almost glide on the football field and make smooth, sharp cuts to create yards. In addition, his stop-start burst allows him to hit holes quickly and fast to maximize yards, just as he does here.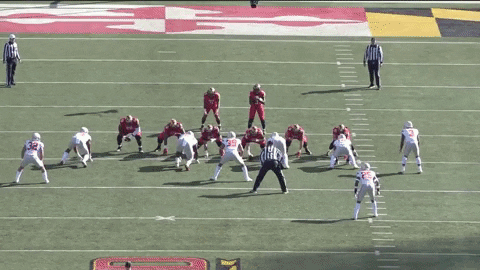 This would not be an article about Anthony McFarland if there was not a long touchdown run in this article. It also would not be a proper analysis article without mentioning his 2018 game where he terrorized Ohio State on the ground. This is one of those big plays he struck against a talented Buckeyes defenses. On this play, there are a few things that McFarland shows off. The first, and most obvious, is the long speed. This guy legitimately has 4.4 speed. It is one of the main reasons the Steelers drafted him anyways. In addition, he shows off that contact balance again by shedding a wimpy tackler. His feet never stop moving as he engages that tackler. Even more impressive is how quickly he hits top speed after breaking that tackle. However, another key point to this play is that this is a completely different type of running scheme. This is an outside zone play. It shows that McFarland is not a one-scheme back, but a versatile back in that mindset.
McFarland's Outlook
In reality, McFarland may not get a ton of touches in his first-year. The shortened offseason in addition to the Steelers' mentality of having a lead back type is one of the reasons he may only touch the ball around 75 times. Still, as a complement to the powerful James Conner, McFarland fits that role perfectly. The only other guy with anything remotely close to McFarland's skillset is Kerrith Whyte, but even he did not get enough touches last year to prove he will stick on the roster.
McFarland, thus, becomes the primary speed back and big-play element out of the backfield that the Steelers have not had since Willie Parker. It really has been that long. McFarland's tape is good and he should be able to live up to the hype. His big question marks are the receiving game and pass protection, however, and in order to get a bigger role in the offense he will have to prove himself competent in those areas.
*You can also learn about McFarland by watching Mike Asti's talk with Adam Zielonka of the Washington Times.*