Film Study: Benny Snell Shows He Can Be the Bell Cow
The Monday Night Football opener did not go as planned for James Conner.
Conner suffered a sprained ankle early in the game, after a few ineffective carries and that allowed second-year running back Benny Snell to spell him and become the lead back for the rest of the game. Snell finished with an impressive 19 rushes for 113 yards.
However, was that more of a byproduct from the offensive line finally find a groove after struggling early with the New York Giants' defensive front, or did Snell showcase he could tote the rock as the main guy in the backfield?
Snell's Giants Tape
Snell's more impressive stats were his 61 yards after contact and seven broken tackles on the day. That shows he was creating yards for himself and not just running on the wheels of the offensive line. How he created those yards was partially due to his body transformation and his old running style.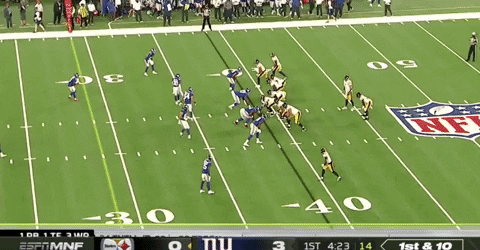 This is a play that Snell would make in either year, but it defines what 'Benny Snell football' actually is. The hard-nosed, uncompromising running style that has become Snell's signature mentality since his time at Kentucky is one of the key ways he grinds out yards. This is, at best, a one-yard gain without Snell getting physical and keeping his feet moving. Instead, Snell lowers his shoulder, breaks a tackle, and then drives ahead for another two yards. That is a hard-earned three yards. It is that type of effort that will earn the respect of coaches.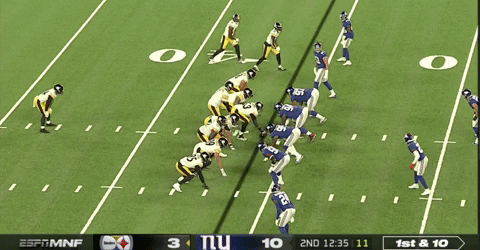 On a similar note, Snell does a great job of reading his blocks and running behind them here. He reads the leverage that Matt Feiler and JuJu Smith-Schuster have as they seal off the backside and allow Snell to bounce this outside. Snell gets close to the offensive line here to bait that cornerback down more to help Smith-Schuster get on his block and then bounces it. That is a little intricacy that good running backs have in their arsenal. As he finishes the run, Snell lowers the shoulder, runs hard behind his pads, and grinds out another two yards.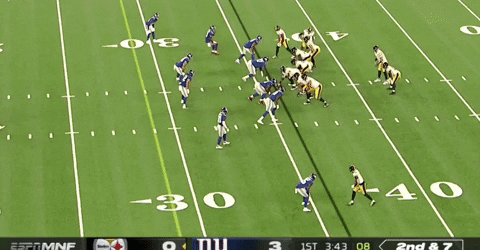 Here is where Snell added more elements to his game. It is the shiftiness and quickness. There is no way that Snell last year could stop on one step and then cut this upfield to force a missed tackle. This lateral agility is what Snell was missing last year. He can change direction with much more ease than ever before. With his contact balance, that is a real boost to his stock. Mike Tomlin is noting that change as Snell ramps up his second year.
"We've talked openly about the maturation process – the things you can expect from a second-year player," Tomlin said. "He showed signs of that from the very beginning of this team development process. We talked openly about it in this setting, so I wasn't surprised by what he was able to do. He's a quality player and one that is mature and emerging and was ready to answer the bell when called upon."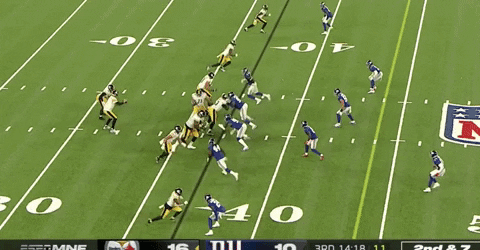 Plays like that lead their way to even better plays like this one. It was not Snell's longest run on the night, but this very well may have been his best on the entire day. It is the attention to detail and aggressive downhill running. The improved athletic traits show up, but the aggressive rushing demeanor is still there. Snell's hop at the line of scrimmage to avoid contact with the offensive lineman is savvy. His hard jab step cut is impressive and showcases his quickness. The explosiveness out of that cut, and breaking a tackle after that, illustrates just how his offseason training made an impact. The stop-start ability Snell now has allows him to break more significant gains off of runs. Tomlin seemed rather happy with Snell on the day.
"He's a quality player and one that's maturing and emerging and was ready to answer the bell when called upon," Tomlin said.
After this game, it would be no surprise to see Snell get even more carries even when Conner is back and healthy. He very much deserves it with his newfound skill set as well. For any running back, the ability to create yards by themselves is a huge trait, and Snell has upgraded that area drastically in 2020. Add in his pass protection skills, and Snell has all the makings of being a potential bell-cow running back for the Steelers.