Film Study: Banner or Okorafor, Who Wins Steelers' Right Tackle Spot?
The Steelers have announced their intentions to move 2019 starting right tackle Matt Feiler to left guard after the retirement of Ramon Foster.
With that occurring, it sets Zach Banner and Chukwuma Okorafor on a collision course for a training camp battle at right tackle. Okorafor did get the nod against the Los Angeles Rams last season. However, Banner was the team's sixth offensive lineman and came in on numerous plays. That spawned the "No. 72 is eligible" movement in Pittsburgh.
Behind all of this, however, which of the young tackles is the guy who should take the field against the New York Giants in Week 1?
The Tale of the Tape
In terms of actual on the field reps, Banner was good last season. That is not an exaggeration. Banner immediately sticks out as a guy that could potentially start. He got limited pass protection reps, and during those 24 limited reps did not allow a single pressure, sack, hurry, or quarterback hit. However, in run blocking, Banner showcased his 'Hulk strength'  by blowing guys off their spot and out of the gap consistently.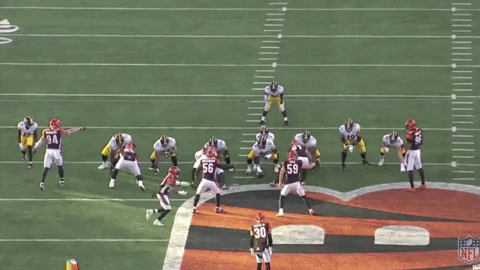 When the label of a 'people mover' is given to an offensive lineman, this is what they mean. Banner may just be the strongest guy on the offensive line because he gets this type of unusual movement at the NFL level. For a big 6-foot-8 guy, Banner plays extremely low here. He showcases good knee bend and comes through with a nice flatback to keep his pads low. More importantly, he uses that knee bend to engage his lower body and shoot that power through his hands as he hits the edge defender in the middle of his pads. The best thing about this rep, however, is that he simply does not quit. Banner stays engaged until the whistle is blown and ends up moving the defender a whole ten yards downfield.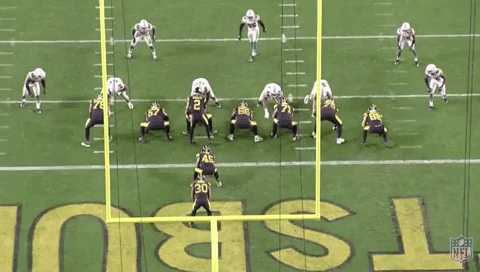 That functional strength will always be Banner's best trait. It is natural for a guy of his size to be this strong, but guys his size often do not play with the consistent pad level and grip strength that Banner plays with. The one thing to highlight in this play is Banner's feet as well. They are light and do not stop moving. Banner is not a heavy-footed guy for his size, which bodes well for his pass sets when quick feet will be all that more important. Banner as a pure finisher and run blocking technician, however, is a fun thing to watch on film.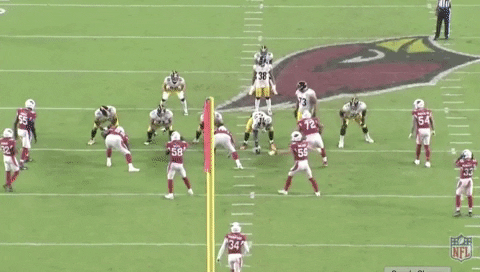 Keeping those feet running and staying engaged is so important in the open field for an offensive lineman. Banner has excellent movement skills, superb feet, and always has the grip strength needed as well. When a lineman can stay engaged like this on a linebacker downfield, that is how they spring big plays in the running game and screen game. That is why seeing reps like these from a guy like is Banner is so exciting. NFL starting tackles do things like this.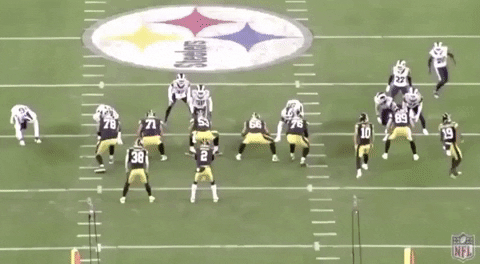 For Okorafor, he has far more limited reps than Banner. However, during his start against the Rams, he flashed some good tape out there. For one, his vision and ability to multitask along the offensive line is excellent, as he showcases here. Okorafor attacks and collapses the hip of the rusher heading for DeCastro, but is still quick-witted enough to bounce back, stun the edge rusher, and keep Rudolph protected. That is all eye discipline at that point. It shows Okorafor can process looks and where the pressure may be coming from on any given play.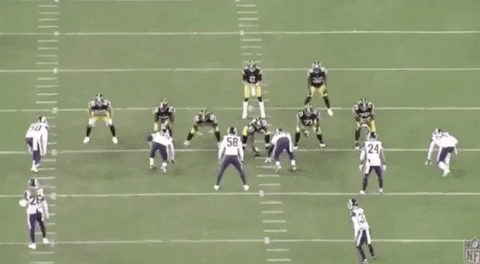 Unlike Banner, who wins through pure functional strength, Okorafor wins moreso through his punch power. In pass protection especially, Okorafor has well-timed, strong punches that stun pass rushers that can try to win around the bend. Against speed rushers especially, it is how Okorafor wins. Dante Fowler can speak to that, as he is stunned by a robust two-handed jab from Okorafor on this play.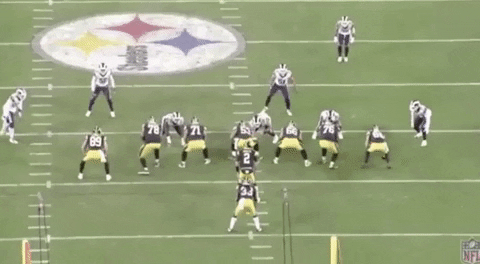 Where Okorafor sets himself apart from Banner is that he has superb footwork. Banner has good footwork, but they are not nearly as quick as Okorafor's feet. Here, he can get into his smooth kick-slide and virtually glide to his spot. That means he is not often rushing to beat guys, even with a significant first step to his spot. As such, he can stay disciplined and within strike pocket. There is no need for him to be overaggressive and lunge. Instead, he simply maintains good knee bend and strikes to stun the pass rusher with his heavy hands.
So, Who Wins the Job?
This one is a bit tough to answer. The higher pedigree within the organization by far goes to Okorafor. He was groomed to be the successor at one of the tackle spots ever since he was picked in the 3rd round out of Western Michigan. However, Banner put out quality tape in 2019, and it is hard to see him going on the bench.
Okorafor certainty struggled in the preseason, but he was not that bad against the Rams. He had some help with chips and such, but when asked to face a man head-to-head simply, most of the time, Okorafor did his job. Still, though, Banner's quality tape and performance have to stand for something. He has reworked his body once this offseason and looks ready to go once again.
At this time, the prediction is Banner just because of the amount of quality tape he put out. In reality, this is up in the air, and it would not be a surprise at all to see Okorafor capture that spot, but just based off the sheer quality of tape, Banner gets the nod.